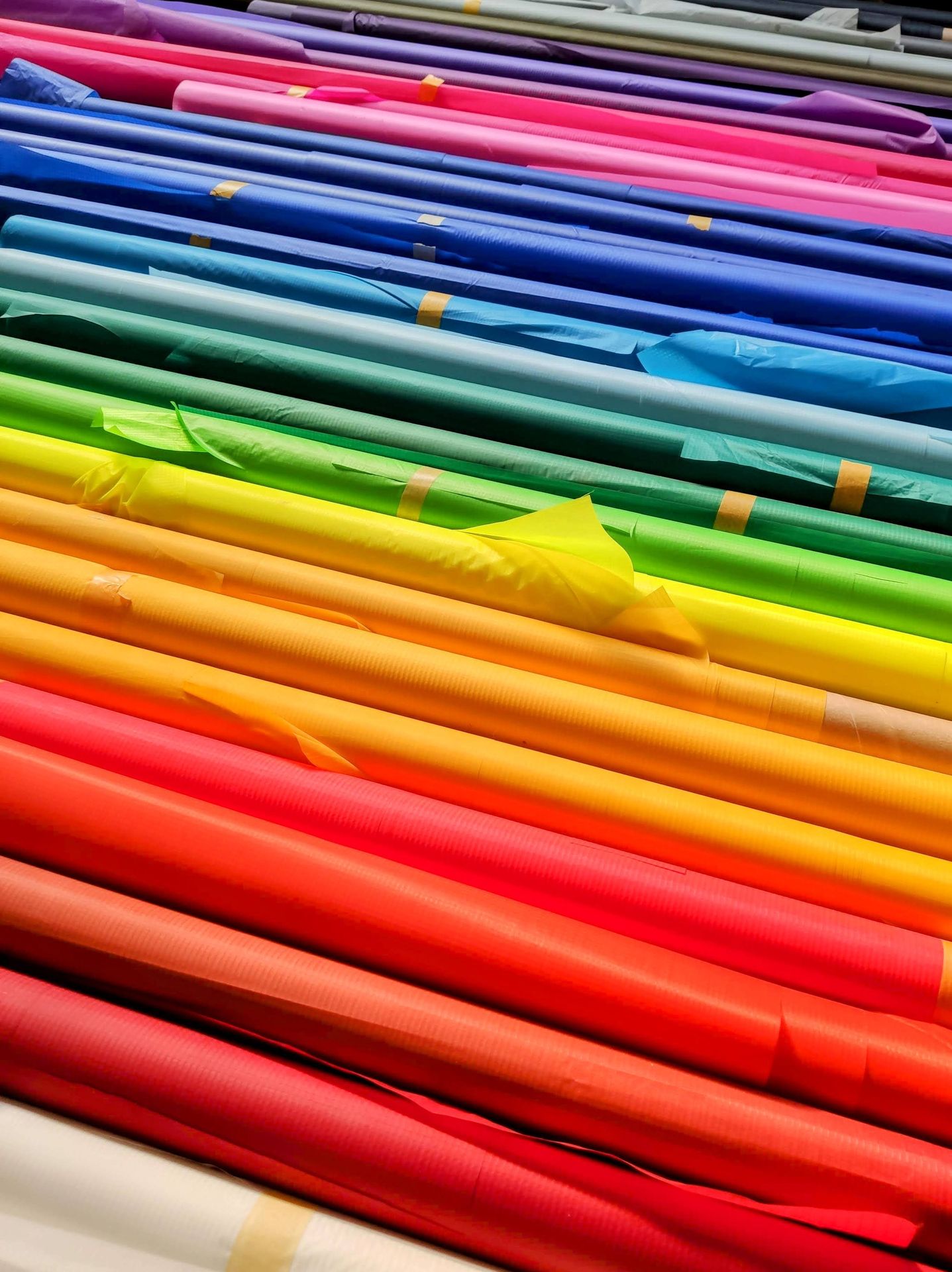 Since the retirement of our beloved sailmaker Poulou and the closing of his shop Seaweed, sailors and surfers have been looking for a new place where they can have their sails, kites and wings repaired quickly & affordable.

Over the years, L'Aperçu, has been working with different outhouse sailmakers for all repairs.

Now, we're happy to announce that we'll be able to help you even better and faster!

We've recently built a new mezzanine in our warehouse in Knokke, fully dedicated to stitching and repair!

Both Stef and Laurent have trained with renowned sailmakers and are up to date with the latest sewing techniques.
With our professional triple stitch sewing machine, fully accessorized and with a large stock of fabric, we can now take care of all your repairs!

Just drop your torn sails, spinnakers, wings and kites at our shop or give us a call to book an appointment!

See you soon!